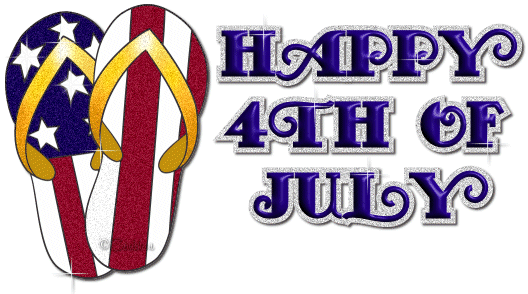 Happy
4th
of
JULY
!! I love this holiday. I know I am a day early but we have alot going on this weekend. Our three kids have been having their friends over on the
4th
to grill out and swim for years. It's funny because when they first started to come over to celebrate the
4th
, they were all single people coming to celebrate and then as the years passed they started to bring their new girlfriends/boyfriends/spouses and now there seems to be a mini baby boom so there will be alot of babies here. So it's off to Kroger's today to get some goodies for the grill out and I'm keeping my fingers crossed because the weather forecast is calling for thunderstorms, which could put a damper on the celebration. On Saturday our grandson Cameron is being baptized so it's a busy weekend!
Don't forget about Brenda's Photo Challenge for Friday July 11th.
Karen
from
Faith of a Single Mom
is our hostess and she has picked the theme of
PATRIOTISM
or
WHAT I LOVE ABOUT MY COUNTRY
. I love this theme and I think this could be a very creative photo challenge. Anyway go
here
and tell Karen if you want to play along.
Have a wonderful
4th
and if you have time go out and rent the HBO John Adams dvd, it is so good and a great movie to watch on the
4th
!
P.S. Don't know why my pretty graphic is only showing part of it but I didn't see that until I posted it and I don't have time to search for a smaller one. LOL It's cute though, right??